Welcome to porpoise.org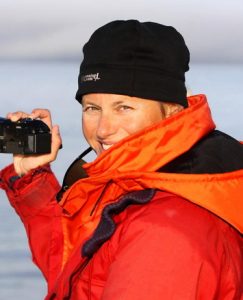 It is with the most sincere pleasure that I welcome you to the Porpoise Conservation Society. This is the world's first organization dedicated to the research and conservation of the smallest marine mammals – the porpoise. The Porpoise Conservation Society was initiated with the goal of becoming the premier resource for education and conservation of harbour porpoise, Dall's porpoise, Vaquita, Burmeister's porpoise, spectacled porpoise and the finless porpoise. These species are found throughout the northern and southern hemispheres, and have been largely overlooked as a result of their small size and the difficulties of finding them in the wild. However, these animals face a myriad of conservation and survival threats, and the Porpoise Conservation Society is dedicated to raising awareness, conducting scientific research and contributing to the long-term survival of all porpoise species through community engagement.
The Porpoise Conservation Society is unique in that we are the only organization that specifically focuses on the world's porpoise species. We aim to become the global platform for discussion, education, scientific research, conservation action and community involvement. We believe that the most effective way to be successful in porpoise conservation is through concerted global efforts. Please join us in our efforts to increase the scientific knowledge, the community awareness and the global conservation actions to protect porpoise and ensure their long-term survival in spite of the increasing pressures being placed on the world's oceans.
The Porpoise Conservation Society invites you to explore our website, engage in our new platform to report porpoise sightings, participate in our local action events as they arise, and join our growing membership. Please feel free to contact us with your porpoise questions or conservation concerns, and thank you for your concern for the world's smallest cetaceans.
Dr. Anna Hall