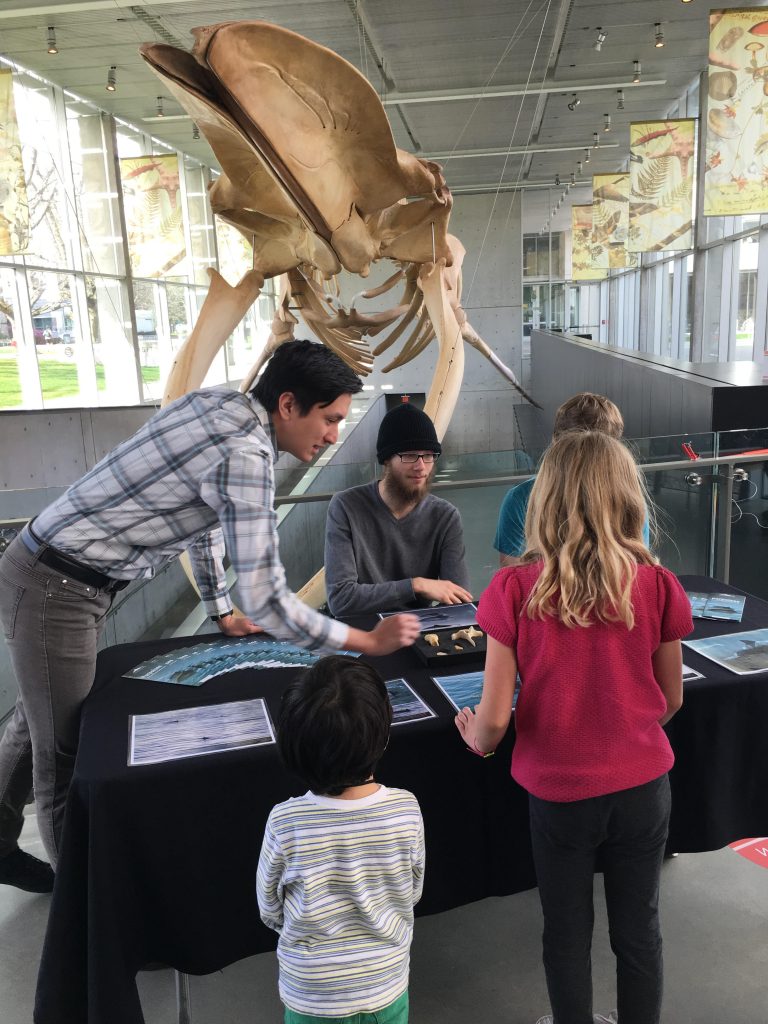 Telling a Story with a Porpoise
Interpreting Porpoises
Many people have little to no familiarity with porpoises – even in places where they are abundant and easy to spot. Conservation starts with caring, and it is impossible for people to care about something they have never encountered. The Porpoise Conservation Society uses the principles of interpretation to introduce people to these small cetaceans.
Whether in the field, at events, or online – our volunteers reach out to the public using props and educational materials that help to spread awareness for porpoises.
Supporting Research
We want research to be understood. What are we researching, and why? What is so special about these animals, and how do changes to their habitat affect them? Effective science communication, used to answer these questions for the interested public, supports our goal to conserve porpoises and their habitats.
Some of our volunteers are trained as naturalists, educating the public at our study sites about the animals we are studying, and the objectives of our research.
In the end we will conserve only what we love; we will love only what we understand; and we will understand only what we are taught.
― Baba Dioum, 1968