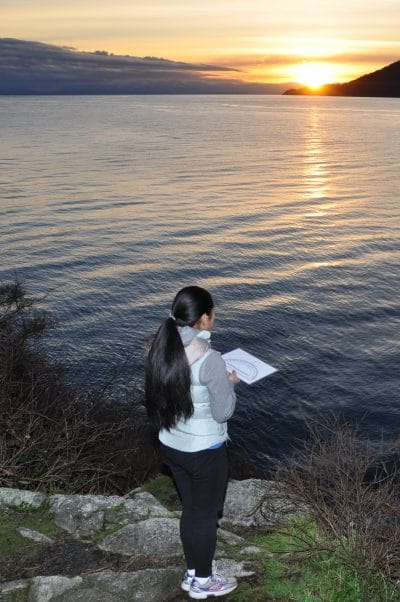 Why Porpoise Research Matters
How Research Makes a Difference
Progress in conservation is often delayed where data gaps exist. How to convince a government agency to recommend conservation action when there is no data to support the need for it? What habitats are important, how many animals are there, how do they use a habitat, and what do they feed on? Even though there are only 7 species of porpoise, we cannot answer these questions for all populations, and some species are so rarely studied, we know almost nothing about them.
Research on porpoises helps us understand what is important for these animals, and in the process we obtain the evidence required to petition for conservation action.
Involving Youth – Inspiring a New Generation of Scientists
Some conservation initiatives can last for decades, as we can see in the case of the vaquita in Mexico.
We recognize the importance of continuity, and the need to inspire youth to follow into the footsteps of scientists working on species conservation today. That is why we involve youth volunteers wherever possible to foster an interest in research and conservation.
How We Contribute to Research and Conservation
Collecting Sighting Reports
As part of our research efforts, we are collecting porpoise sighting reports from the general public, from all over the world. The goal is to learn more about species distribution, abundance and habitat use.
Our sightings platform works on mobile and desktop devices and also lets users submit pictures and video clips along with their sightings, which we like to share through our social media channels to bring attention to these overlooked small cetaceans.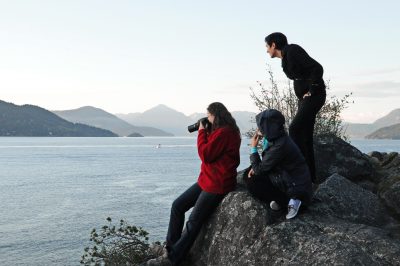 Studying Harbour Porpoise in British Columbia's Coastal Waters
Harbour porpoise are the most abundant and most widely distributed of all porpoises, yet we still know very little about them. Harbour porpoise, due to their elusive nature, are quite difficult to study. However, land-based sites provide a unique opportunity for the long-term study of these small cetaceans.
We are using trained observers to conduct the first long-term, land-based study of harbour porpoise in British Columbia, Canada.
Learn about our harbour porpoise study
Making Published Research Accessible
While there are data gaps, there is actually a lot of published research on most species of porpoise, much of it buried in journal archives. Some of that research was published long before digital archives became the standard. We are collecting articles, papers and notes in our research library with an abstract, and, in many cases, a download link.
We are also digitizing papers that are not otherwise available, whenever we can obtain a copy for public access. The archive contains everything from the first descriptions of a species to the the latest scientific discoveries, sorted by topic and species.